Voices: The Ancestors
The Affects of the Past on the Present and the Future
Anat Ben Israel
Thursday 24th October 2019 • 10am - 7pm • £80
East Finchley Library, 226 High Rd, East Finchley, London N2 9BB
Event Booking and Refund Policy​
Booking a place
Places will be allocated to participants once payment of the fee has been received. Participants will receive confirmation of their booking by email, usually within two weeks of the fee having been received or sooner if booked online. If participants do not receive confirmation they need to contact the Centre for Biodynamic Psychotherapy Administrator at as soon as possible.
Cancelling a place booked on a workshop
The fee for workshops is non-refundable. If a participant booked onto a workshop is unable to attend, someone else can attend in his or her place. If numbers have been restricted there may already be a waiting list of people wanting a place. Please check with the administrator.
Transferring a booking
The responsibility for transferring a cancelled booking for any event lies with the person wishing to cancel. Anyone wishing to arrange a substitution should let the workshop coordinator or CBP administrator know, so that we do not charge twice for the same place.
​
The London School of Biodynamic Body-Psychotherapy is a member of the UKCP.
A CPD certificate will be supplied.
Anat Ben-Israel She has been working for more than 30 years as a Biodynamic psychotherapist, teacher, lecturer and supervisor. She received her diploma in Biodynamic
Psychotherapy in 1987 from the Gerda Boyesen International Institute, London, England. Among her teachers are Gerda Boyesen, Mona-Lisa, Ebba and Paul Boyesen along with Eva Reich and Clover Southwell. After graduation she became a faculty member and an associate of The Gerda Boyesen Institute, London and of the Gerda Boyesen International Institute. She teaches at the LSBP (London School for Biodynamic Psychotherapy) as well as in the USA and Israel where she has her own trainings. She has a private practice in the USA and Israel and is a yoga teacher (Alignment Based Yoga) and dance teacher.
A one day "Embodied Voice" workshop exploring the dynamic connection between the ancestors and self.
This experiential professional body psychotherapy workshop is designed for body-psychotherapists, psychotherapists, and professionals from different therapeutic modalities who are interested to learn and explore ways of working directly with the voice in an embodied way. We will explore the particular relationships between the ancestors and present day self as an embodied reality and how it affects mental, physical, emotional and spiritual health and its relevancy in psycho-therapeutic processes.
The human voice is unique in its versatility and its ability to express feelings and intentions. It connects the inner and outer realities, conscious and unconscious, past, present and future. Our voice and its rhythms carry the sound of our memories as stored in our body.
The ancestral legacy is vast and alive within us. In times of change, challenge and crisis interacting with our personal and global ancestral legacy can support our well-being, heal and empower, give a sense of belonging and resiliency to oneself and the community.
The relations between ourselves and the ancestral narrative can give a wider context to one's life providing a connection beyond personal experience. We will explore the affects of the dynamic connections, relations and interactions between the voices of the ancestors and self, on the well- being of individuals i.e clients and society. The ancestral voice opens a path to the spiritual and
trans-personal levels adding depth and meaning to life.
We will look into the interesting relations between past, present and future in the context of legacy, as we too will become the voices of the ancestors to future generations.
In a safe space, working in couples, small groups and individually we will use voice, movement, breath, touch, psycho-therapeutic creative processes and energy work among others to explore all
topics mentioned. What is taught in this workshop can be used in clinical setting and private practice.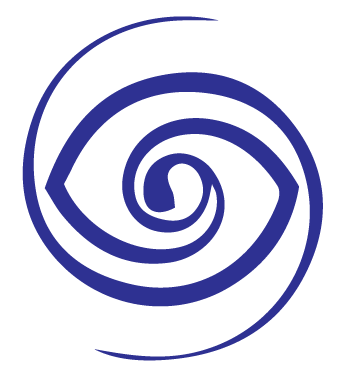 Centre for Biodynamic Body Psychotherapy​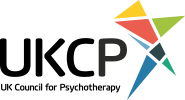 Centre for Biodynamic
Body Psychotherapy​