Standard of the training
The LSBP professional training is at Masters degree level. The training standards of LSBP are regularly reviewed by UKCP (United Kingdom Council for Psychotherapy) of which we are an Organisational Member within the Humanistic and Integrative Psychotherapy College (HIPC). Our training course adheres to UKCP Adult Standards of Education and Training 2017 and HIPC-specific Standards of Education and Training 2017. Graduate Members of LSBP are eligible for inclusion in the UKCP national register of psychotherapists. They can also apply for membership of the European Association of Body Psychotherapy (EABP) provided they have the required clinical practice. By the end of the training the student will be expected to show that they have mastered all The Body-Psychotherapy Competencies.
Course Structure
LSBP offers a 4-year part-time postgraduate training with the structure as follows.
Year 1 consists of a course in Anatomy, Physiology and Pathophysiology, training in Basic Biodynamic Massage and Basic Principles of Biodynamic Psychotherapy
From Year 2 onwards the part-time program is strongly experiential and students find this a challenging and enriching process of personal growth. Our objective is to develop the personal qualities, theoretical understanding and practical skills of a wise and compassionate psychotherapist.
There are usually eleven 3-Day workshops (Friday-Sunday) in London plus a week-long intensive or residential workshop.
In response to the COVID-19 emergency, we have been offering online training workshops since March 2020.
Theory and practice are constantly interrelated in the workshops; students develop an embodied understanding of the biodynamic concepts and principles and have ample practical experience in working with the various biodynamic techniques. They gain a profound insight into the processes influencing a person's capacity to make satisfying relationships and to live a productive and enjoyable life.
Biodynamic Psychotherapy helps people recognize and value the workings of their individual life-force and therapists need to know this depth in themselves in order to reach their clients at the most fruitful levels. Therefore, students are required to take weekly biodynamic psychotherapy throughout the years of training, as the students personal development is the basis of their training.
This course is approved by the UKCP and leads to the LSBP Diploma in Biodynamic Psychotherapy, certifying that the student is now fully competent to practice as an independent biodynamic psychotherapist. People holding the LSBP Diploma are therefore eligible for registration with UKCP, that is, their names are added to the UKCP Public Register of Psychotherapists.
2021 Course Fee is £4,800 per annum
Deposit of £600 payable on acceptance of a place
Balance due by 1st September, or by monthly or quarterly installments
An administrative charge of £15 will be added to all installment payments
The cost includes
Biodynamic Psychotherapy and Biodynamic theory tuition
Academic lectures
Group supervision
First marking of written assignments,
Student handbook and teaching materials
Biodynamic Psychotherapy tuition includes tuition during the residential week
Training fees may increase with inflation annually. We reserve the right to increase fees due to unforeseen additional costs. Payment in instalments possible, please enquire.
We are now taking applications for the Diploma Course commencing October 2021
Extra costs
At least 40 Biodynamic psychotherapy sessions per year from a UKCP registered Biodynamic Psychotherapist - between £45 and £70 per session
Individual supervision of client work
Assessment for Certificate of Competence in Biodynamic Massage (normally during Year 2 ) - £300 (subject to annual review)
Assessment for Diploma in Biodynamic Psychotherapy (after completion of training programme) - £1000 (subject to annual review)
Re-marking of written assignments if required
Professional insurance - between £60 and £90 per year
Costs of travel for the intensive/residential week
Are you interested in becoming a Biodynamic Body Psychotherapist?
This profession is as rewarding as it is demanding. The LSBP training is designed to develop the personal qualities, theoretical understanding and practical skills of a wise and compassionate psychotherapist, and it has a strong experiential basis.
Are you a psychotherapist or counsellor, a medical doctor, nurse or holistic body-worker?
We offer a variety of Continuing Professional Development courses and seminars to introduce practitioners from other schools of thought to the principles of Biodynamic Body-Psychotherapy. These can widen your understanding of how the body can be involved in the psychotherapeutic process, and how lasting changes in mood and emotion may arise from treating the body.
Certificates of attendance are given for your CPD record.
The London School of Biodynamic Psychotherapy (LSBP) offers a post-graduate training in Biodynamic Psychotherapy leading to a UKCP recognised Diploma. LSBP has provided Biodynamic Psychotherapy training courses since 2001.
Application and Interview - £100​
Application and Interview - £100​
Application and Interview - £100​
We are now taking applications for the Diploma Course commencing January 2022​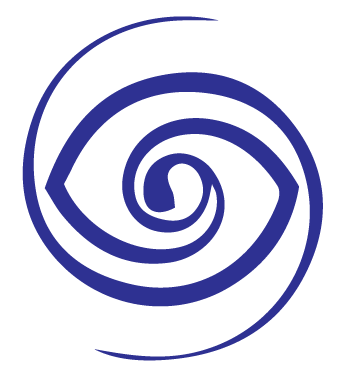 Centre for Biodynamic Body Psychotherapy​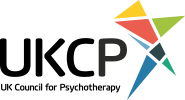 Centre for Biodynamic
Body Psychotherapy​