Applications for the next Diploma in Biodynamic Body Psychotherapy intake,
starting January 2023,
open in September.
We are taking enquiries for the 2023 training course.
Please email admin@lsbp.org.uk to express an interest and be added to the mailing list for news of
Open Evenings and Introductory Events and the opening of applications.
Are you interested in becoming a Professional Biodynamic Body Psychotherapist?
This profession is personally rewarding and currently in high demand. The original work of Gerda Boyesen (1922 - 2005), the founder of Biodynamic Body Psychotherapy, is supported by scientific research in such fields as Neuroscience, Neuropsychology and Humanistic Psychology. Biodynamic Psychotherapy bridges the fields of psychology, physiology and biology. It is a truly holistic approach, integrating body, mind and soul.
Eligibility for UKCP and EABP membership
The London School of Biodynamic Psychotherapy (LSBP) is an Organisational Member of the United Kingdom Council of Psychotherapy (UKCP), within the Humanistic and Integrative Psychotherapy College (HIPC). Graduate members of LSBP are eligible for inclusion in the UKCP national register of psychotherapists and can join the European Association of Body Psychotherapy (EABP), subject to meeting their clinical requirements. The LSBP professional training is at Masters degree level. LSBP has provided professional Diploma training courses in Biodynamic Psychotherapy since 2001.
Professional Training
The LSBP Diploma course is designed to develop the personal qualities, theoretical understanding and practical skills of a Humanistic Biodynamic Body Psychotherapist. The training has a strong experiential basis combined with academic rigour. Theory and practice are constantly interrelated in the course. Students develop an embodied understanding of the Biodynamic concepts and principles and have ample practical experience in working with the various Biodynamic techniques. Students will gain two professional qualifications. The first one, in year 2, qualifies you to practise as a Biodynamic Massage Therapist. You can then apply to become a member of the Association of Biodynamic Massage Therapists (ABMT). The Diploma in Biodynamic Body Psychotherapy will be gained at the end of the course, once all the clinical requirements are fulfilled.
Personal development
The student will gain profound insights into the processes that have influenced their life. The experiential teachings and therapeutic touch techniques will connect students to their body's deeper dimensions. This will facilitate the release of long-held emotional and psychological attitudes and patterns in body and mind. Students will get to experience their innate connection to the healing Life-force that moves in all of us. This connection, as well as psychological understanding gained in the training, will support an expansive and fulfilling life.
Students are required to have weekly Biodynamic psychotherapy sessions throughout the 4 year course, as the students' personal development is the basis of their training.
Course Structure (general description)
LSBP offers a 4-year part-time postgraduate training.
There are eleven 3-Day workshops (Friday-Sunday, 10am - 6pm) in North London, plus a 6-days intensive or residential course.
Year 1 Biodynamic Massage techniques and their applications.
Core principles in Biodynamic Psychotherapy and Psychology
Anatomy, Physiology and Pathophysiology.
Students will be able to gain their Biodynamic Massage Certificate in Year 2.
Year 2 - 4 The part-time programme continues to be experiential, supported by academic teaching. Students find this an enriching and, at times, challenging process of personal and professional growth. Our objective is to develop the personal qualities, theoretical understanding and practical skills of a caring and compassionate psychotherapist.
2022 Course Fee is £4,800 per annum
Deposit of £600 payable on acceptance of a place.
Balance due before the start of the course or by monthly or quarterly installments.
An administrative charge of £15 will be added to all installment payments.
The cost includes:
Biodynamic Psychotherapy, Biodynamic Massage and Biodynamic theory tuition
Academic lectures
Group supervision
First marking of written assignments
Student Handbook
Teaching and reading materials
Additional costs
40 Biodynamic psychotherapy sessions per year from a UKCP registered Biodynamic Psychotherapist - averaging between £45 and £70 per session
Individual supervision of client work
Assessment for Certificate of Competence in Biodynamic Massage (normally during Year 2 ) - £350 (subject to annual review)
Assessment for Diploma in Biodynamic Psychotherapy (after completion of training programme) - £1000 (subject to annual review)
Re-marking of written assignments if required
Professional insurance - between £60 and £90 per year
Cost of stethoscope
Costs of travel and possibly accommodation for the intensive/residential 6 days
LSBP reserves the right to make any changes to the training programme and/or increase fees due to unforeseen additional costs. No fee changes will be made during an academic year.
This course is accredited by the UKCP and leads to the LSBP Diploma in Biodynamic Psychotherapy, which confirms that the therapist is fully competent to practice as an independent Biodynamic Psychotherapist. People holding the LSBP Diploma are therefore eligible for registration with UKCP, that is, their names are added to the UKCP Public Register of Psychotherapists.
We will be taking applications for the Diploma Course, commencing January 2023, from September.
The workshop dates for 2023 tbc are 10am to 6pm, usually on Fridays, Saturdays and Sundays.
Covid protocols will be in place as appropriate at the time.
Please see Components Requirements Admission for further information.
The London School of Biodynamic Psychotherapy (LSBP) offers a post-graduate training in Biodynamic Psychotherapy leading to a UKCP recognised Diploma. LSBP has provided Biodynamic Psychotherapy training courses since 2001.​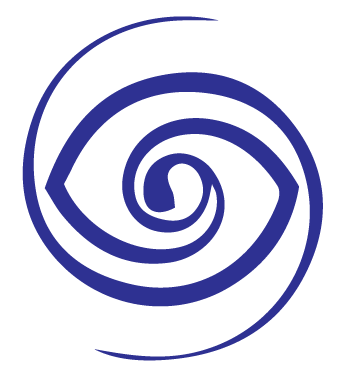 Centre for Biodynamic Body Psychotherapy​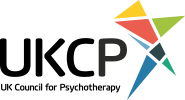 Centre for Biodynamic
Body Psychotherapy​