Centre for Biodynamic Body Psychotherapy
Biodynamic Massage Practice Clinic terms & conditions
Welcome to London School of Biodynamic Psychotherapy Ltd (LSBP) t/a Centre for Biodynamic Body Psychotherapy (CBP). These terms and conditions govern your use of our services. By engaging with our student biodynamic massage practice clinic, you accept these terms and conditions in full.
Service Provider
The biodynamic massage clinic is a student practice where trainee practitioners are working under supervision and are either qualified or almost qualified biodynamic massage therapists. Some of the students are in training towards their body psychotherapy qualification.
Personal Information and Confidentiality
All personal information provided to us prior to or during the provision of our services will be kept strictly private and confidential. We will keep brief records of sessions to document your meetings. These will include date and time of your appointment , the name of the trainee practitioner that worked with you and the biodynamic massage method applied. All records of the sessions are stored in hard copy and digital format on a password protected or encrypted computer hard drive, in compliance with the General Data Protection Regulation (GDPR) (EU).
We may also collect the following information:
name and job title
contact information including email address
demographic information such as postcode, preferences and interests
other information relevant to your application to attend our training courses, workshops or student clinic
other information relevant to customer surveys and/or offers
We require this information to understand your needs and provide you with a better service, and in particular for the following reasons:
Internal record keeping.
We may use the information to improve our products
and services.
We may periodically send promotional emails about new products, special offers or other information which we think you may find interesting using the email address which you have provided.
From time to time, we may also use your information to contact you for market research purposes. We may contact you by email, phone, fax or mail.
We may use the information to customise the website according to your interests.
You may choose to restrict the collection or use of your personal information in the following ways:
if you have previously agreed to us using your personal information for direct marketing purposes, you may change your mind at any time by writing to or emailing us at admin@lsbp.org.uk
Biodynamic Massage Clinic Sessions
Each student clinic session lasts for 60 minutes and is given in a large room where there can be up to 5 sessions held at the same time. The individual cubicles are separated by curtains for privacy. Some noise may be heard due to the use of electronic stethoscope in accordance with the biodynamic theory and practice of psychoperistalsis. It is advisable for you to prepare for your session with loose,comfortable clothing and water to drink.
The Clinic is located on the first floor of East Finchley Library - 226 High Road East Finchley, N29BB .
If this is your first session with us, please bring your completed client inforamtion form & LSBP Student Massage Clinic Privacy Notice.
Fees
The fee for one Biodynamic Massage Clinic Session is £25 payable at the time of your online booking.
Lateness and Session Times
If you arrive late for your session, the session will still end at the usual time. If you arrive early, please wait in reception and an assistant will come to collect you in time for your session.
Cancellations
The full fee will be charged for all sessions cancelled with less than 7 working days notice. No refunds are payable for booked but unattended sessions with less than 7 days notice. That time frame allows us to fill your space , to provide continuous training to our practitioners .
Please cancel in writing by emailing
Law and Jurisdiction
These terms and conditions shall be governed by and construed in accordance with English law. Any disputes relating to these terms and conditions shall be subject to the exclusive jurisdiction of the courts of England and Wales.
Complaint
All our trainee therapists are subject to the Code of Ethics and Conduct of LSBP. Complaints and enquiries with regards to biodynamic massage clinic session or trainee therapist or ethical issues should be addressed directly to the school in writing by by emailing
Acknowledgment
By booking a Biodynamic Massage Clinic Session and by engaging our services you are acknowledging that you understand and agree to abide by the terms and conditions detailed in this document.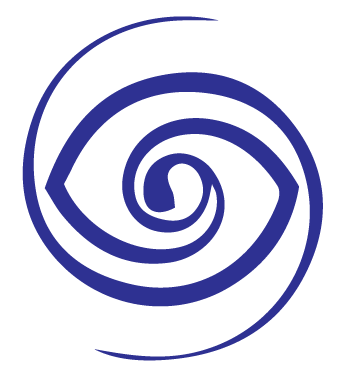 Centre for Biodynamic Body Psychotherapy​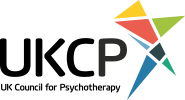 Centre for Biodynamic
Body Psychotherapy​