A workshop for psychotherapists and psychologists working with relationship issues in individual therapy, with couples, and/or who are interested in developing and broadening their therapeutic abilities and becoming a couples therapist.

Sexuality, money, and power struggles are inflammatory issues in life and in couplehood. During this two-day workshop, we will examine and experience how, as therapists and/or couples therapists, we can explore and work with these major themes in a safe, profound, creative and biodynamic manner. Our focus will be on how we as therapists (who are themselves in couples and other relationships) engage with these complex issues with individuals and couples, which generate many difficulties in relationships.

Many find it daunting to engage with and confront these issues – both as individuals and as part of a couple. As psychotherapists we will learn to observe and work with the repression of these issues, which impact on the essence of the individual and the couple, as well as their communication patterns and problems.

Two principles which we will study and work with over these two days are couple resonance and hearing–listening–internalising. We will experience and understand these principles in the personal sphere whilst learning how to guide, teach, and treat individual clients who are confronting the issues of couplehood. Our clients will be able to reach a place of awareness, where they understand and internalise their selves and their partners; this in turn will lead to improvement and empowerment in the couple's relationship.

We will experience body-mind exercises which will help us as therapists to assist couples in developing their own awareness of themselves and their partners; to support couples as they develop intimate, empowered and empathetic communication, and reconnect with their individuality and their couple's primary personality.​
Sexuality money and power in body psychotherapy for couples
Gabriel Shiraz
Two Day Workshop Tues 27 June • 1 pm - 8 pm Weds 28 June • 10 am - 5 pm £150
HNCC, 25 Bertram Street, London N19 5DQ ​
Event Booking and Refund Policy​
Booking a place
Places will be allocated to participants once payment of the fee has been received. Participants will receive confirmation of their booking by email, usually within two weeks of the fee having been received or sooner if booked online. If participants do not receive confirmation they need to contact the Centre for Biodynamic Psychotherapy Administrator at as soon as possible.
Cancelling a place booked on a workshop
The fee for workshops is non-refundable. If a participant booked onto a workshop is unable to attend, someone else can attend in his or her place. If numbers have been restricted there may already be a waiting list of people wanting a place. Please check with the administrator.
Transferring a booking
The responsibility for transferring a cancelled booking for any event lies with the person wishing to cancel. Anyone wishing to arrange a substitution should let the workshop coordinator or CBP administrator know, so that we do not charge twice for the same place.
​
The London School of Biodynamic Body-Psychotherapy is a member of the UKCP.
A CPD certificate will be issued.
​
Gabriel Shiraz is 50 years old and married with four children (two boys and two girls). Upon his return from studying Biodynamic Psychotherapy with the late Gerda Boyesen in London in the nineties, Gabriel Shiraz began practicing as a Biodynamic body-psychotherapist and has continued to practice for the past 18 years. He is a trainer, lecturer, supervisor and psychotherapist for individuals, couples, therapists and groups. He founded and was a director of the Body Psychotherapy program at Reidman College in Israel from 2001 to 2008. Currently, he is a senior trainer at the college and he has been teaching various courses for 15 years. He has also supervised and trained in hospitals for mental health in Israel for about 10 years. Gabriel is a senior teacher in the field with extensive experience in Israel and Europe. He is a qualified member of the European Association for Body Psychotherapy (EABP). For the third year running he is teaching couples therapy for trained psychotherapists who want to develop and expand their skillsets to become couples body-psychotherapists. He runs workshops for couples, with a focus on improving their communication and relationships. He believes that every experienced Body psychotherapist can progress and expand to also working with couples.​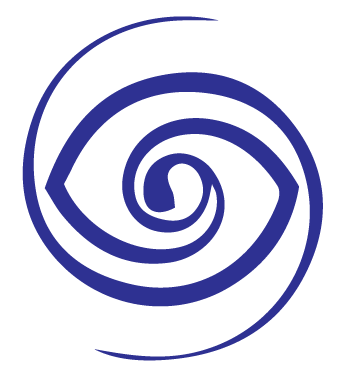 Centre for Biodynamic Body Psychotherapy​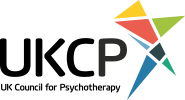 Centre for Biodynamic
Body Psychotherapy​