This privacy policy sets out how London School of Biodynamic Psychotherapy Ltd (LSBP) t/a Centre for Biodynamic Body Psychotherapy (CBP) uses and protects any information that you give LSBP/CBP. We are committed to ensuring that your privacy is protected. Should we ask you to provide certain information by which you can be identified, then you can be assured that it will only be used in accordance with this privacy statement.
LSBP/CBP may change this policy from time to time by updating this page. You should check the web page from time to time to ensure that you are happy with any changes. This policy is effective from 25 May 2018 LSBP a "data controller". This means that we are responsible for deciding how we hold and use personal information about you. You are being sent a copy of this privacy notice because you attending our training courses, workshops or student clinic. It makes you aware of how and why your personal data will be used, namely for the purposes of the training courses, workshops or student clinic we provide, and how long it will usually be retained for. It provides you with certain information that must be provided under the General Data Protection Regulation ((EU) 2016/679) (GDPR). GDPR is a new regulation which replaces the Data Protection Regulation (Directive 95/46/EC) The Regulation aims to harmonise data protection legislation across EU member states, enhancing privacy rights for individuals and providing a strict framework within which commercial organisations can legally operate. Please read the following carefully to understand our views and practices regarding your personal data and how we will treat it.
Effective May 25, 2018
Table of Contents:
1. SCOPE AND APPLICATION: What and who this Policy covers.
2. COLLECTION OF INFORMATION: The sources of and methods by which we, our service providers and our advertisers collect information from and about you, including information about your interaction with the London School of Biodynamic Psychotherapy (LSBP)​ & Centre for Biodynamic Psychotherapy (CBP) Services.
3. USE AND DISCLOSURE: How we use the information we collect from and about you, and who we might share it with and why.
4. SECURITY: How we protect your information from loss or misuse.
5. USER ACCESS AND CONTROL: How you can access and control the information we maintain about you.
6. OTHER IMPORTANT INFORMATION: Other things you should know about this Policy and how we handle your information.
7. THE GDPR AND ADDITIONAL INFORMATION FOR INDIVIDUALS IN THE EUROPEAN ECONOMIC AREA ("EEA"): What we are doing to meet the obligations of the General Data Protection Regulation and other important information for individuals in the EEA.
8. CONTACT US: How to contact us about this Policy.
1. Scope and Application
London School of Biodynamic Psychotherapy (LSBP)​ & Centre for Biodynamic Psychotherapy (CBP) (collectively, "we", "our" or "us"), as a joint data controller understands the importance of our customers' privacy. This Privacy Policy describes the treatment of information we collect from and about you when you visit our websites or use our apps and other services that contain a link to this Privacy Policy or otherwise refer to or provide the URL to this Privacy Policy (collectively, the "Services"). Our Privacy Policy also describes other sources we use to obtain information about you; tells you how we use, share and protect your information; and what choices you have about how your information is used and shared. By using the Services, you agree to the terms and conditions of this Privacy Policy and consent to our collection, use and disclosure of your personal information in the manner set out below.
London School of Biodynamic Psychotherapy (LSBP)​ & Centre for Biodynamic Psychotherapy (CBP) products and Services are intended for general audiences and are NOT directed to children. We do not knowingly permit children under age 13 (in the United States) or age 16 (in the EEA) to register for any content, product or Service. We do not knowingly collect, use or disclose personal information about users under age 13 (in the United States) or age 16 (in the EEA), except as permitted by law. In recognition of the need to provide additional privacy protections for children, we have a separate privacy policy that applies to those sites and apps that are directed to them.
For purposes of this Privacy Policy, "personal information" means information that identifies a specific person, such as full name or email address. When other information, such as email newsletter choices, magazine or product purchases, or consumer product preferences, is associated with personal information, this other information will also be treated as personal information under this Privacy Policy.
For more information on the Cookies and other tracking technologies present on our Services.
2. Sensitive Information
We ask that you not send us, and you not disclose, any sensitive personal information (such information related to racial or ethnic origin, political opinions, religion or other beliefs, health, criminal background or trade union membership) on or through the Services or otherwise.
3. Use and Disclosure
London School of Biodynamic Psychotherapy (LSBP)​ & Centre for Biodynamic Psychotherapy (CBP) and our service providers may use information that we collect from and about you for a variety of business purposes, including:
To maintain and manage your account, deliver content and services that you request, improve the Services and enhance your experience on our Services;
To communicate with you about the content and Services or other products, content or services in which you may be interested, or to respond to your inquiries or comments;
To contact you. London School of Biodynamic Psychotherapy (LSBP)​ & Centre for Biodynamic Psychotherapy (CBP) may periodically send notifications related to the Services such as notifications of changes to the Services or policies;
To deliver relevant advertising and marketing. The information may also be used to deliver more relevant advertising to you across marketing channels, including email. If you want to stop receiving London School of Biodynamic Psychotherapy (LSBP)​ & Centre for Biodynamic Psychotherapy (CBP) promotional materials, you can follow the unsubscribe button here or follow the unsubscribe instructions in our communications;
To protect the rights of Company and others. There may be instances when Company may use or disclose your information, including situations where Company has a good faith belief that such use or disclosure is necessary in order to: (i) protect, enforce, or defend the legal rights, privacy, safety, or property of Company, our Company Affiliates or their employees, agents and contractors (including enforcement of our agreements and our terms of use); (ii) protect the safety, privacy, and security of users of the Company Services or members of the public; (iii) protect against fraud or for risk management purposes; (iv) comply with the law or legal process; or (v) respond to requests from public and government authorities;
To complete a merger or sale of assets. If London School of Biodynamic Psychotherapy (LSBP)​ & Centre for Biodynamic Psychotherapy (CBP) sells all or part of its business or makes a sale or transfer of its assets or is otherwise involved in a merger or transfer of all or a material part of its business (including in connection with a bankruptcy or similar proceedings), London School of Biodynamic Psychotherapy (LSBP)​ & Centre for Biodynamic Psychotherapy (CBP) may transfer your information to the party or parties involved in the transaction as part of that transaction; or in accordance with your consent.
To perform business analyses or for other purposes to improve the quality of our business, the Services, and the products and services we offer;
In order to make our content and Services more interesting and relevant to you, we may use the information we collect from and about you to make inferences and predictions about your potential areas of interest. When the information collected from or about you does not identify you as a specific person, we may use that information for any purpose or share it with third parties, to the extent permitted by applicable law.
London School of Biodynamic Psychotherapy (LSBP)​ & Centre for Biodynamic Psychotherapy (CBP) will disclose your personal information as described in this Privacy Policy, including:
With entities that help us to manage and provide the Services, including development of our websites and applications, maintenance and support, personalization, payment processing, email distribution, measurement and improvement, sweepstakes/contest administration, booking, fulfillment and promotions management, only to the extent that these entities need the information to perform their services or as required by law;
With identified entities whose products or services you specifically use or request to receive while you use the Services;
With our business partners;
In response to legal process and when we believe that doing so is required by law (including laws applicable to our Affiliates and service providers), may be necessary to protect any person's property, rights, or safety, or to investigate a potential violation of law, will help to enforce any terms of use or other legal agreement, or in the event of a corporate transaction, such as a divestiture, merger, consolidation, bankruptcy or asset sale; Or In accordance with your consent.
London School of Biodynamic Psychotherapy (LSBP)​ & Centre for Biodynamic Psychotherapy (CBP) and its Affiliates, service providers, business partners and other individuals described above, may be located outside of your country of residence, including, among others, in the United States (Canada and EEA). These countries may have different data protection regimes than is found in the country where you are based.
4. Information Security
We take a number of commercially reasonable administrative, technical, personnel and physical measures designed to safeguard information in our possession from loss, theft and unauthorized use, disclosure or modification. We do not sell, exchange or trade in any way, any of Your personal information.
5. User Access and Control
If you would like to access, review, correct, update, suppress, delete or otherwise limit our use of your personal information you have previously provided directly to us, you may contact us using the mechanisms provided below. We will try to comply with your request as soon as reasonably practicable.
You may opt out of having your personal information used or disclosed for certain purposes.
If you no longer want to receive marketing-related emails from us on a going-forward basis, you may opt-out of receiving these emails be clicking "Unsubscribe" or "Update my Preferences" at the bottom of any marketing email you receive or please contact admin@lsbp.org.uk .
If you would prefer that we do not share your personal information on a going-forward basis with business partners for their direct marketing purposes, you may opt-out of this sharing, please contact admin@lsbp.org.uk .
If you continue to receive our communications in error after expressing an opt-out preference, please let us know so that we can investigate the situation.
If you are under 18 and a registered user of the Services, you may request removal of content or information that you have publicly posted to the Services. To make such a request, please contact admin@lsbp.org.uk. Please identify "privacy" in the description of your request and select "User Content Removal" as the option that best describes your type of inquiry. Please also provide your name, email address, and a detailed description of your content removal request in the designated spaces. Please note that your request does not ensure complete or comprehensive removal of the content or information, as, for example, some of your content may have been reposted by another user. There may also be circumstances where the law does not allow removal of your content even if requested.
6. Other Important Information
Changes in this Privacy Policy.
We may amend this Privacy Policy at any time by posting the most recent version of the Policy on the Services, along with an indication of the date on which the Policy was amended most recently. Any changes to this Privacy Policy will become effective when we post the revised Privacy Policy on the Services. If we make any material changes to this Privacy Policy in the way we collect, use, and/or share personal information through the Services in a manner that expand our rights to use the personal information we have already collected from you, we will notify you and provide you with a choice about our future use of that information.
Location of Data.
The Services are hosted in United States. If you are a user located outside the United States, you understand and consent to having any personal information (which may include information collected through the use of cookies and other technologies, as described above) processed in the United States or in any other country in which we have facilities or in which we engage service providers. United States and other countries' data protection laws may not be the same as those in your jurisdiction. In certain circumstances, courts, law enforcement agencies, regulatory agencies or security authorities in the United States may be entitled to access your personal information
Data Retention.
We will retain your information for the period necessary to fulfill the purposes outlined in this Privacy Policy unless a longer retention period is required or allowed by law.
Remember that even after you ask us to delete your personal information, copies of some information from your account may remain viewable in some circumstances where, for example, you have shared information with social media or other services. We may also retain backup information related to your account on our servers for some time after cancellation or your request for deletion, for fraud detection or to comply with applicable law or our internal security or recordkeeping policies. It may is not always be possible to completely remove or delete all of your information due to technical constraints or, contractual, financial or legal requirements.
Third-Party Sites.
If you click on or interact with a hyperlink or advertisement that you find on the Services, you may leave our Services or send information to a different website or application. Our Privacy Policy does not apply to your interactions with third-party websites or mobile apps, even if you find a link to them on or access them through our Services, and so you should read the privacy policy of the third-party provider to see how your personal information will be treated on its site. We have no control over such third parties, their Internet sites, or their products or services.
Collection of Personal Financial Information by a Payment Service.
In some cases, we may use an unaffiliated payment service to enable you to purchase a product or make payments on a third-party payment service provider website ("Payment Service"). If you wish to purchase a product or make a payment using a Payment Service, you will be directed to a page operated by that Payment Service. Any information that you provide to a Payment Service will be subject to the applicable Payment Service's privacy policy, rather than this Privacy Policy. We have no control over, and are not responsible for, any Payment Service's use of information collected through any Payment Service.
7. THE GDPR And Information Individuals in the European Economic Area
If you are a resident of the European Economic Area ("EEA") and the Services are targeted to you, please note:
The EU General Data Protection Regulation (GDPR) is a new comprehensive data protection law that updates existing EU laws to strengthen the protection of "personal data" (any information relating to an identified or identifiable natural person, so called "data subjects") in light of rapid technological developments, the increasingly global nature of business and more complex international flows of personal data. The GDPR replaces the current patchwork of national data protection laws with a single set of rules, directly enforceable in each EU member state. The GDPR takes effect on May 25, 2018.
We may need to collect and process the types of Personal Information listed above in order to provide the Services to you or because we are legally required to do so. If you do not provide the information that we request, we may not be able to provide you with the Services. We may use the Personal Information for our legitimate business interests, including those listed above.
We do not knowingly permit children in the EEA under age 16 to register for any content, product or Service. We do not knowingly collect, use or disclose personal information about users under age 16, except as permitted by law. In recognition of the need to provide additional privacy protections for children, we have a separate privacy policy that applies to those sites and apps that are directed to them.
If you would like to receive an electronic copy of your Personal Information for purposes of transmitting it to another company, you may contact:
Regarding the section entitled "Data Retention" in Section 6, above: We keep your Personal Information for as long as needed or permitted in light of the purpose(s) for which it was obtained. The criteria used to determine our retention periods include (i) for as long as we have an ongoing relationship with you and provide the Services to you; (ii) as required by a legal obligation to which we are subject; or (iii) as advisable in light of our legal position (such as in regard of applicable statutes of limitations, litigation, or regulatory investigations).
You may contact with any questions about this Privacy Policy.
You may lodge a complaint with a supervisory authority competent for your country or region.
8. Contact Us
If you have additional questions regarding this privacy policy, please contact us at:
Email: ​admin@lsbp.org.uk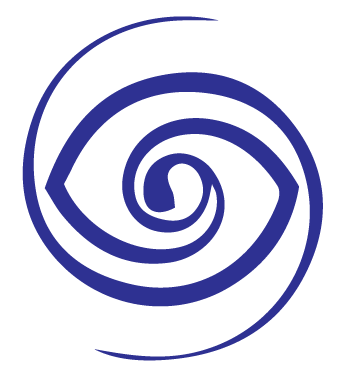 Centre for Biodynamic Body Psychotherapy​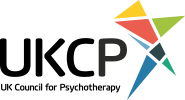 Centre for Biodynamic
Body Psychotherapy​