2017 LONDON CONFERENCE​
Unique dimensions in Biodynamic Body Psychotherapy
Anat Ben Israel received her diploma in Biodynamic Psychotherapy in 1987 from the Gerda Boyesen International Institute, London, England. After graduation in 1987 she became a faculty member and an associate of The Gerda Boyesen Institute, London and of the Gerda Boyesen International Institute. In the early nineties Anat Ben-Israel and Wolfgang Gerards (Biodynamic Psychotherapist and teacher) created their own school, with Gerda Boyesen's blessing. "Biodynamic Education of America" is based in Washington State, USA. She teaches at the LSBP (London School for Biodynamic Psychotherapy) as well as in the USA and Israel. Ms. Ben-Israel taught as a senior guest teacher at IPSB College, San Diego CA (International Professional School of Bodywork) and at Reidman College, Israel. She has a private practice and is a trainer, supervisor and lecturer.​
Carlien van Heel: Working with the Aura in Biodynamic Psychotherapy
I will explore Gerda Boyesen's remarkable ability to work with subtle processes in the body. I will introduce Gerda Boyesen's work with the aura. I will first talk about the aura in general how it is seen and understood by science and other healing professions. I will then try to paint a picture of how Gerda Boyesen used aura work in Biodynamic Vegeto Therapy and Biodynamic Massage. Finally, I will try to explain what made her able to use aura work so efficiently.
Carlien van Heel grew up in the Netherlands. In 1982, she met the Boyesen family in France and realised immediately that she wanted to become a Biodynamic psychotherapist. She moved to London in order to train at the Gerda Boyesen Centre in Acton (1984 – 1987 and beyond), and has worked as a Biodynamic Psychotherapist ever since. She was an LSBP (London School of Biodynamic Psychotherapy) trainer and Training committee member from 2001 to 2013, and served for 4 years as an LSBP Director. In 2014, she completed an MA in Body Psychotherapy. She continues to feel passionate about the Biodynamic work and enjoys inquiring and writing about Gerda Boyesen's understanding of the intimate link between mental and spiritual health and organic physical processes.​
Guy Smith: Vital Signs: How Biodynamic Therapy Roots Language in the Body

In this presentation, I will share my passionate interest in the deeper nature of the menstrual cycle – something that is experienced by half of humanity, and yet is so undervalued in our culture.
I wish to show how our menstrual cycle has qualities that mirror the emotional vaso-motoric cycle as described by Gerda Boyeson. And how coming to a more intimate embodied experience of menstruation leads us into a greater sense of ourselves as part of the eternal cyclical nature of life which anchors us in connection to earth. This is profoundly empowering for us as women, therapists and in our work with clients.
Guy Smith first trained in Person-Centred Counselling at Bristol University and Transactional Analysis Psychotherapy at Metanoia Institute. On discovering the Biodynamic approach, however, he fell in love; and while he has trained subsequently in a range of modalities – Bodynamic (Merete Brantbjerg), Embodied Awareness (Roz Carroll) and Deep Draining (Elya Steinberg) – the Biodynamic remains his core way.Beyond the clinical, he has a BA degree in English Literature (University of Bristol, first-class), an MA degree in Gender Studies (UCL, distinction), and was a member of the committee for the Psychotherapy & Counselling Union.He now works in private practice in Golders Green, North London, and for the charity Shelter.​
Daniel Tanguay: Biodynamic Typology: Stone – Warrior – Princess on the Pea – Sunshine and more

Biodynamic typology is an original and important part, if sometimes forgotten, of the understanding of biodynamic psychotherapy. It is a typology not of character but a description of the degree of permeability of a person. Beyond the evocative and colourful names it also offers an indication of the evolutionary process of opening to ourselves, our core or primary personality, and to the world. In this presentation, we will revisit the types and their meaning within the biodynamic framework.
Daniel Tanguay Ba,Ma,mlsbp, is a literature graduate of the University of Trois-Rivières Québec. His attraction to holistic and psycho-somatic approaches led him to train in various holistic body therapies and in psychosynthesis in Montreal Canada.In 1990, he moved to London to train in Biodynamic Psychotherapy at the Gerda Boyesen Centre after which he was Gerda's assistant trainer for 2 years. In 2008, he was awarded a Masters degree in Jungian studies at the University of Essex (UK) on the subject of Meaning, Healing and the Principle of Synchronicity. He has a private practice and he is a trainer and clinical supervisor at the London School for Biodynamic Psychotherapy in London.​
Dr Elya Steinberg, MD, is Co-Director of the Centre for Biodynamic Psychotherapy (LSBP) and head of training. She integrates Biodynamic Body Psychotherapy and bioenergy with conventional and complementary medicine. She has been practicing martial arts since 1980.​
Dr Elya Steinberg MD & Rudiger Biedermann: Martial Arts in the Service of Psychotherapy: The Emergence of the Motoric Ego
Developmental trauma undermines the body's regulatory capacity and robs a person of a sense of ownership over their own body, as part of their embodied self as a competent being worthy of love and the successful pursuit of life ambitions. These disembodied individuals form a disembodied society. This experiential workshop immerses participants in martial arts activities designed to repair this malignant legacy by channeling and redirecting the trauma-loaded energies and knowledge of troubled disembodied people towards empowering and embodied forms of self-expression, narrative reconstruction and self-regulation, including key domains: the cognitive, affective, and physical.
Beginning with movements from Tai-Qi, Dao-Qi-Gong and Shaolin Kung-Fu this workshop will transition into their connections with Body-Psychotherapy, trauma, embodiment and self-regulation and examine themes of violence, exploitation and attachment disruption. It will culminate in the co-creation of original scene work and corrective experiences. The aim is to move towards feeling secure in our bodies and find behaviors aligned with our emotions, cognition, sensorimotor experiences, and social choices. The work can help to mend the split between the self and society and to support cooperation and collaboration with oneself and others, as well as taking responsibility for oneself and contributing to the creation of an embodied society.
Hannah Brown lives and works in Yorkshire. She is currently in her third year at The London School of Biodynamic Psychotherapy and has begun to see clients as a trainee psychotherapist. Hannah has a BSc in psychology and has worked with horses for over 10 years. She is a horsemanship instructor and is trained in the EAGALA and Horse Boy Method of equine therapy. Hannah is a director of Transitions, a community interest company that facilitates activities (including equine therapy) that promote social, emotional and physical development. Her long term aim is to build a practice that integrates Biodynamic Psychotherapy and Equine Therapy.​
Hannah Brown: Exploring Equine Therapy Through the Eyes of Biodynamic Psychotherapy
Horses have always had centre stage in my life; they have been a sanctuary away from what was at times a chaotic home life. I have learnt firsthand that the partnership between horse and human provides a rich environment for personal development on a physical, mental and emotional level. In this presentation, I will share a little of my story and how I came to work in this field.
During this presentation, I will explore some of the key themes within equine therapy and discuss how Equine therapy, a therapy based on a somatic-motoric-sensoric experience, can potentially fit within the context of the bottom up approach of biodynamic psychotherapy.
As in biodynamic psychotherapy, I take the midwife position in which the therapist follows the process of the client and is directive as and when it is necessary. There is no specific agenda for the sessions. I use a reparative, relational model which encompasses not only the therapist-client relationship but also the relationship between the client and the horse/s and the relationship between the therapist and the horse.
Horses respond to non-verbal communication, giving people the offer of a relationship without words and without judgment. To feel understood without having to tell our story is a powerful and profound experience. I will show some short clips to illustrate horse- human communication, and throughout the presentation I will explore the following themes: attunement, connection, boundaries, space, and representations.
As with biodynamic psychotherapy, the results of equine therapy are many and varied. Some outcomes that I have observed are increased awareness, increased assertiveness, softening of defense mechanisms, and allowing the flow of emotions from the heart.
Anat Ben Israel: The Psycho-Spiritual Phases: Heart, Third Eye Median Line and Kundalini
The focus of the talk is the four phases of Psycho-Sexual development as presented in Biodynamic Psychology, which encompass the spiritual dimension with its personal and transpersonal levels. The four phases are the Heart, Third Eye, Median Line and Kundalini; I saw fit to call them Psycho-Spiritual phases. As the Life Force circulates it supports the activation of energy centers in the continual development of the psyche-soma relations.The Psycho-Spiritual phases continue the circulation of the libido from the Genital phase via the Heart phase, broadening and expanding the individual experience to larger relational systems, new levels of cognition, feeling, and higher levels of consciousness. Psychic abilities, empathy, interconnectedness, and a sense of wholeness in particular are experienced in these phases. As Gerda Boyesen says:"If it goes well, then you keep your Third Eye open, your Heart open and your Sex open and you become a whole person. A whole person, that means that you are in touch with your Higher Self, you are in touch with your instinctual self, you are in touch with the heaven and earth in you and with the two coming together in spiritual marriage with higher vibrations."Lecture; Opening of the Heart and the Genital Embrace,Gerda Boyesen, January 1987
Ruediger Biedermann, 64, Frankfurt, Germany; Montessori teacher, coach and advisor. He studied mathematics, politics and education in Frankfurt and has training in Unitive Psychotherapy with Jay Stattman. He has been practising Tai-chi-chuan for 35 years.​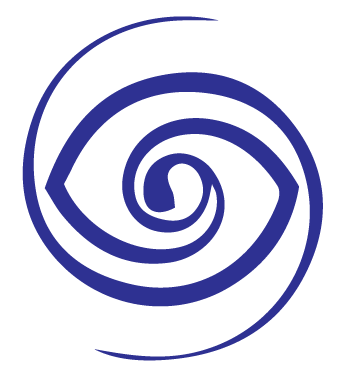 Centre for Biodynamic Body Psychotherapy​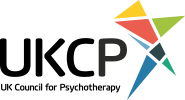 Centre for Biodynamic
Body Psychotherapy​