Post-Modernistic View of Biodynamic Psychology
Introduction to the Conference
Dr Elya Steinberg, MD, is Co-Director of the Centre for Biodynamic Psychotherapy (London School of Biodynamic Psychotherapy). She is a biodynamic psychotherapist, integrating body-psychotherapy, Gerda Boyesen methods and bioenergy with conventional allopathic medicine and complementary medicine. She interweaves alternative and conventional approaches to allow a person to grow as a holistic complex.
Conference Speakers:
Dr Elya Steinberg MD: Post-Modernistic View of Biodynamic Psychology
Siegfried Bach: Biodynamic and Mind
Liz BarkerPre-natal and Post-natal Bonding from a Biodynamic Perspective& the Impact of this Bonding and the Lack of it on Society
Sarah Rosella: Reclaiming our Menstrual Cycle:Not a Curse but a Deeply Biodynamic Process
Ursula Deniflee: When We Get Older ... Learning From Our body
Clover Southwel: lThe Dynamic in Biodynamic Psychotherapy
Gabriele Gad: Keeping Your Sacrum More Sacred
Carlien van Heel: Revisiting Gerda Boyesen's Theory of Psycho-peristalsis
Yael Shahar: The Birth of the Healing Process in a Shared Womb
Daniel Tanguay: The Client as Self-Healer
Ebba Boyesen: Biodynamic Psychology – an overview
Siegfried Bach- Biodynamic and Mind
The motor of biodynamic therapy is a trustworthy relation to the vegetative core and a gentle unblocking of its self-regulatory and creative functions. Still, it is difficult to manifest the possibility to communicate with the Vegetativum, the milieu closest to medical health that shows in intestinal rumbling, the rhythms of the heart and fluid circulation.
On this occasion I will sketch out a general theory of Biodynamic to sharpen the eye for its specific laws, like homeostasis or conditions for creativity. Specific states of being we will conceptualize as an affective continuum. Mind will be distinguish as a phenomena on another plane of complexity and mode, as it is rooted in language of human communities. In individuals it constructs maps of the world as well as maps of itself.
On this ground I want to draft a biodynamic perspective of psychotherapy to map our practice from the heart. In particular I would like to give theory driven suggestions for issues like: "how do we deal with transference and relation?", "how should we train students?" as well as "what is our stand in society, our message?"
2014 LONDON CONFERENCE​
Post-Modernistic view of Biodynamic Psychology
Siegfried Bach, born 1953, Biodynamic Psychotherapist and Trainer, works as a Clinical Psychologist in Germany.
He trained in the first regular biodynamic trainings group in the "Centre for Bioenergy" starting 1977. Ten years later he became trainer of the "Gerda Boyesen International Institute". From 1995 on he supported Gerda Boyesen's "Academy for Biodynamic Psychology" and the training of her final decade in the German "Institut für Biodynamik". In 2005 he finished his university Diploma in Psychology with a thesis about vagal reactivity under controlled affective states using the ECG of the heart. His clinical career started in 2009 in rehabilitation of orthopedic and cardiac patients. He now works with chronic pain conditions in a multimodal medical frame in the Klinikum Westfalen, Dortmund.
​
Liz Barker: Pre-natal and Post-natal Bonding from a Biodynamic Perspective, and the Impact of this Bonding and the Lack of it on Society
In this short talk I will look at the major importance of bonding with the baby, which starts with both parents involvement, pre and post natally, especially with the mother.
The implications for the new incoming soul to achieve its birthright, full potential, and in my personal experience the effect this has on society.
Epigenetics, which in simple terms is defined as, "literally control above genetics" (Silverman 2004) now confirms that it is the outside environments effect on the mother which scientifically confirms all that the ancients believed to be true.
Leonardo da Vinci has been quoted as the first man to grasp this idea in all it's dimensions as he wrote in his Quaderni.
Also Hippocrates talked of pre natal influences in his historical texts.
I truly believe that this is so important that, now is the time to integrate into medicine and education these profound and effective methods, which is preventative medicine at it's most fundamental.
Liz Barker: During the 1900's through to 2004 I was working in both London at the Biodynamic Clinic at Haven Green Ealing, and at my Home 82 Esmond road Chiswick.
Additionally I travelled and stayed overnight in Marlborough, Wiltshire, so that I could work at The Marlborough Natural Health Clinic. When that clinic closed I continued my work at The Well Being Clinic, also in Marlborough.
During that period I also gave talks in London and Marlborough, additionally I did some teaching at student weekends in Kilala Ireland for the IBBP of which I was then a member.
Sarah Rosella - Reclaiming our Menstrual Cycle: Not a Curse but a Deeply Biodynamic Process
In this presentation, I will share my passionate interest in the deeper nature of the menstrual cycle – something that is experienced by half of humanity, and yet is so undervalued in our culture.
I wish to show how our menstrual cycle has qualities that mirror the emotional vaso-motoric cycle as described by Gerda Boyeson. And how coming to a more intimate embodied experience of menstruation leads us into a greater sense of ourselves as part of the eternal cyclical nature of life which anchors us in connection to earth. This is profoundly empowering for us as women, therapists and in our work with clients.
Sarah Rosella: I trained in Biodynamic Psychotherapy at LSBP, and have been working in private practice in London and Hampshire for the past six years.
I am also in the midst of a feminine spiritual awakening, which has intensified my connection to nature and woman's instinctive, heart and womb led knowing as a path to our divinity and creativity.
I have been supported in this process working with The Culture of Honouring in Devon, and Chameli Ardargh's 'Awakening Women' practices. Getting in touch with the power contained in our menstrual cycle has been a foundation stone of this homecoming.
​
Ursula Deniflee: When We Get Older ... Learning From Our body
Aging can be seen as a process and a meaningful part of life. In biodynamic massage work and when I tune into body-aware presence with a person over 55 I found that the body starts to tell a further story. This will be my starting point; from there I hope to draw a wider picture exploring the diverse meanings of getting older.
Ursula Deniflee studied with Gerda Boyesen in the 80ties, later engaging in Jungian studies and taking an MA in psychoanalytic studies at the Tavistock. She has worked as an integrative psychotherapist, supervisor and trainer for many years. Currently she is engaged in a research project at TCCR 'Living together with dementia'.​
Clover Southwell: I met Mona-Lisa Boyesen in 1973 and was her client until she moved to Holland. By then Gerda Boyesen was running groups at the Churchill Centre and Ebba Boyesen was teaching Energy Distribution. In 1975 the Centre moved to Acton Park. A three year training was gradually developed. As well as being heavily involved there, I also taught in Boyesen trainings in Germany and France and in other programs abroad. When Gerda closed the Centre in 1999, I was one of the people nominated to create a new organization to carry the training forward.​
Clover Southwell: The Dynamic in Biodynamic Psychotherapy
As I see it, the Dynamic Updrift is the motor force in Biodynamic Psychotherapy. Inside us, our repressed memories and feelings create subtle inner pressures. This is the Emotional Updrift pressing "vertically" towards the surface of consciousness. The various armourings we have built up make "horizontal" barriers, holding in this energy.
In the therapy room, as a client's armoury begins to melt, this inner dynamic pressure may begin to "impinge from within". This is the emotional Dynamic Updrift.
Alice Jacobus' paper on Libido Circulation describes progressive stages of our development. If we grow up in a repressive atmosphere, we may not achieve our full potential development at every stage. As biodynamic psychotherapists we encourage the Developmental Dynamic in our clients to fulfil their individual potential.
And, thrusting beyond the human individual, there is also an Evolutional Dynamic towards the further development of the human race.
All this makes Biodynamic Psychotherapy so exciting and so enlightening.
Gabriele Gad dipl. psych, psychotherapist, spiritual healer and jazz musician came to London in 1981.
She trained with psychologist Gerda Boyesen for six years in Munich and London.
Gabriele has held various workshops about Energy in Balance, Biodynamic Massage and Vocal Expression at the Body Mind Spirit Festival in London, Rudolf Steiner House and the Bonnington Centre where she lives in a housing-coop where people know and cherish each other.
She also wrote two books about therapy and a fairytale about her sons and their childhood.
For the last 30 years Gabriele has been running a private practice in South London.
Gabriele sees the music, where people listen to her, as a balance to her therapy work where she listens to her clients.
​
Gabriele Gad: Keeping Your Sacrum More Sacred
I know that for many of my clients the lower back area around the sacrum is either painful or numb.
In this workshop we will try to help our sacrum come back to life. We learn about the butterfly breath and other exercises that might help us energize our pelvis and sacrum and revitalize our sex life.
Biodynamic massage can have a deep effect on the breathing muscles, especially around the lower back and the pelvis. Find out about the link between the mouth/throat area and the lower back.
Paula Garbuck from Israel invented a whole range of very simple exercises which she called "Sphincter Gymnastics" which I use to enhance my biodynamic practice. The principles of these exercises are based on Paula's observation that in a healthy body all the sphincters, or ring muscles, function together as one unit... just like an orchestra!
So, it is possible to induce the activity of involuntary sphincters by activating the voluntary ones. By contracting and relaxing the eye muscle it is possible to obtain control over the bladder sphincter, for example. We will learn some of these exercises which have been used in Israel's schools and hospitals with great success.
Thirty years ago while playing the piano in a jazz band I had quite a high voice, not so suitable for singing the Blues! Paula's exercises helped me to deepen and strengthen my voice. Since then I have played and sung in various bands and I have helped many people to strengthen their lower back and improve the tone, depth and strength of their voices.
Carlien van Heel met Gerda Boyesen and the Biodynamic work when she worked as babysitter between 1982-1984 for Mona Lisa Boyesen in La Salle, the chateau in France where European training groups held their summer residentials. She was immediately taken by the work and moved to London in January 1985 to study at the Gerda Boyesen Centre.
She continued learning from Gerda Boyesen till her death in 2005.
Carlien has worked as a Biodynamic psychotherapist in private practice since 1987 and was a member of the LSBP training committee and LSBP trainer from 2001- 2013. She was a co-director of LSBP between 2010 - 2013. She gained an MA in Bodypsychotherapy from the Anglia Ruskin University in Cambridge in 2014.
​
Carlien van Heel: Revisiting Gerda Boyesen's Theory of Psycho-peristalsis
Current physiological and neuro-scientific theories, that may support Gerda Boyesen's theory of psycho-peristalsis
In these last few decades, science has made huge advances in understanding the structure and function of the body and the brain. However, much remains unknown. The workings of the guts and the enteric nervous system, in particular, are very complex and although as Biodynamic practitioners we have experiential validation of Gerda Boyesen's theory of psycho-peristalsis, there is still no clear support for it.
During my research for the PQMA in Body Psychotherapy, I came upon some current physiological and neurological theories that could offer support to Gerda Boyesen's theory of psycho-peristalsis. I hope in this presentation to add to the understanding of psycho peristalsis, by presenting my personal ideas based on certain physiological theories I have read.
I would like to present at this conference:
• the sequence of events leading up to Gerda Boyesen's discovery of psycho-peristalsis and her physiological understanding
• Current physiological and neurological theories that, in my view, may support Boyesen's discovery.
In particular...
Antonio Damasio's 'tree' - levels of automated homeostatic regulation The role of connective tissue in the metabolic process, thixotropy, connective tissue and fluidity Connective tissue in the lining of guts Connective tissue and Boyesen's concepts of tissue and visceral armouring.
Yael is Biodynamic Psychotherapist trainee, in the final stages of studying for the Diploma and accreditation in Biodynamic Psychotherapy (LSBP). Yael is also completing two years of post-graduation training in Relational Body-Psychotherapy (IMT). In addition to her private practice, Yael is volunteering at; 'Aurora Health Foundation' – organisation for adults who were sexually abused in their childhood, At 'London Friend', offering therapy to the LGBT community, dealing with sexual and gender identity and at 'Mind in Mids Herts' – offering support to clients within the mental health system.
Since 2009 Yael is working with infants and young children on the autism spectrum, offering early intervention therapy through reciprocal play (Mifne Method).
Yael feels passionate about the Biodynamic work, and since she got involved into the Relational Body Psychotherapy she developed curiosity about the possibilities of creating bridges between the different approaches.
​
Yael Shahar: The Birth of the Healing Process in a Shared Womb
'The Midwife approach' is part of the standpoint of Biodynamic Psychotherapy.
When Gerda Boyesen spoke about the 'midwife approach' she related it to the client's emotional up-drift, where the therapist's presence 'holds' it, sides with it and trusts its process.
In my Journey with P. that I'll present in my talk, I was engaged with some questions regarding the 'midwife position'. The main question being: Rather than maintaining my position as a separate being that facilitates a 'delivery', is it therapeutically beneficial to also dare and participate in the 'delivery' with the client within a shared space? A shared 'womb', which might further the unfolding safety and ripeness that will allow the emotional up-drift to run its course?
"The three bodies in treatment: the body in relational body psychotherapy is not only seen as a separate object but also a shared process of bodies in relation" (Dr Rolef Ben-Shahar, 2014)
What are the risks and/or advantages of becoming part of the 'shared body', sharing and holding the 'delivery' as one body with the client? Is there a meeting point between Biodynamic Psychotherapy and Relational Psychotherapy?
My aim is to open a curious investigative discussion.
Daniel Tanguay is a literature graduate of the University of Trois-Rivières, Québec. His attraction to holistic and psycho-somatic approaches led him to train in various holistic body therapies and in psychosynthesis in Montreal. In 1990, he moved to London to train in biodynamic psychotherapy at the Gerda Boyesen Centre. In 2008, he was awarded his Masters degree in Jungian studies at the University of Essex (UK) on the subject of Meaning, Healing and the Principle of Synchronicity. More recently, his interest has focused on the psychological processes involved in healing. He has a private practice in London.​
Daniel Tanguay: The Client as Self-Healer
Jerome and Julia Frank, in an extensive study on the healing effect in psychotherapy conclude that a therapeutic intervention is: 'A ritual or procedure that requires the active participation of both patient and therapist and this is believed by both to be the means of restoring the patient's health' (Frank, 1991). Since then and particularly in recent years more attention has been focused on patient participation in therapy as active self-healer. In this presentation I will discuss what this means in relation to our therapeutic theories and attitude in biodynamic psychotherapy.
Biodynamic Body Psychotherapy:
Collective papers from the 2nd Biodynamic Conference London
by Laura Proffitt (Author), Dr. Elya Steinberg (Contributor), & 8 others
Available in DVD & MP4 (memory stick) formats from:​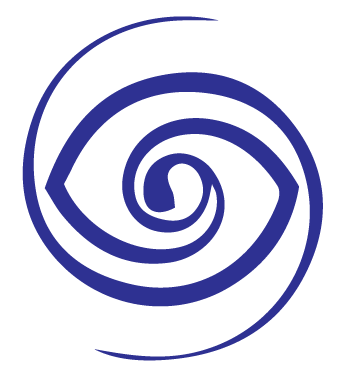 Centre for Biodynamic Body Psychotherapy​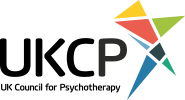 Centre for Biodynamic
Body Psychotherapy​