The couple relationship is a fascinating and complex subject which we encounter daily, both in our personal lives and with patients in the therapy room. During the workshop, we will engage with different aspects of ourselves, as partners and therapists. The focus will be on identifying and understanding our fears – as individuals and as part of a couple - observing our coping patterns, those of our partners and our patients, and the ability to progress from fear to love.
There will be two parts:
our own encounter with the issue of couple relationships in our private lives; the emotional and psychological burdens that are integral to a couple's journey; dialogue and engagement with this theme as an opportunity for personal and relationship development;
working with the couple-relationship in the therapy room, and receiving tools for individual and couple therapy according to the biodynamic body psychotherapy approach.
The course features lectures on themes connected to the couple-relationship, such as: different communication styles; crises and tensions and coping methods; sexuality, money, and control struggles; what is a satisfying relationship?; dilemmas and conflicts in individual and couple therapy, including the therapist's role in the tripartite encounter.
We will also discuss, share, and bring up cases from our therapy work, and we will practice in pairs and threes in both parts of the course. This will include individual work on the main fears that motivate and affect us, both as partners and as therapists.​
FROM FEAR TO LOVE
A one-day workshop for therapists on the theme of relationships – at the personal level, and in the therapeutic setting.
Gabriel Shiraz
Tuesday 19 June 2018 • 10 am – 7.00 pm • £80
HNCC, 25 Bertram Street, London N19 5DQ
Event Booking and Refund Policy​
Booking a place
Places will be allocated to participants once payment of the fee has been received. Participants will receive confirmation of their booking by email, usually within two weeks of the fee having been received or sooner if booked online. If participants do not receive confirmation they need to contact the Centre for Biodynamic Psychotherapy Administrator at as soon as possible.
Cancelling a place booked on a workshop
The fee for workshops is non-refundable. If a participant booked onto a workshop is unable to attend, someone else can attend in his or her place. If numbers have been restricted there may already be a waiting list of people wanting a place. Please check with the administrator.
Transferring a booking
The responsibility for transferring a cancelled booking for any event lies with the person wishing to cancel. Anyone wishing to arrange a substitution should let the workshop coordinator or CBP administrator know, so that we do not charge twice for the same place.
​
The London School of Biodynamic Body-Psychotherapy is a member of the UKCP.
A CPD certificate will be supplied.
​
Gabriel Shiraz Individual, couple, and group therapist in Body Psychotherapy, trainer, and supervisor.​
Gabriel is 52, married with four children, two boys and two girls. After returning from London, where he studied Biodynamic Psychotherapy with the late Gerda Boysen in the 1990s, Gabriel practiced for the past twenty years as a Biodynamic Body Psychotherapist. He is a trainer, lecturer, supervisor and psychotherapist who works with individuals, couples, therapists, and groups. Over the period from 2001 to 2008, he founded and directed the Body Psychotherapy program at Reidman College in Israel. Currently, he is a senior trainer in several different institutes and has taught various courses over the past eighteen years. For close to ten years, he supervised and trained staff in mental health hospitals in Israel. Gabriel is a senior teacher in the field with extensive experience in Israel and Europe. He is a qualified member of the EABP, (European Association for Body Psychotherapy). He teaches Couples Therapy to trained psychotherapists who seek further development by training as Couple Body-Psychotherapists in the field. Shiraz also runs workshops for couples, focusing on improving their communication and relations. His credo is that every experienced Body Psychotherapist can progress and develop into working with couples, as well as individuals​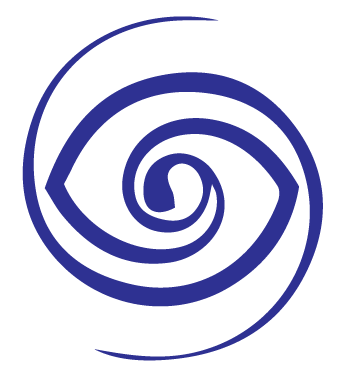 Centre for Biodynamic Body Psychotherapy​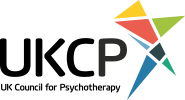 Centre for Biodynamic
Body Psychotherapy​