As therapists, professionals and human beings we can all fall into the trap of trying too hard being the useful, wise professional; but actually, often less can be much more.

In the Biodynamic Rooted Talking method we develop the skills of embodied listening and gently encouraging our clients to be rooted in their body, connect with their deeper self, finding their own meaning and solutions; rather than tell their story in a detached manner/way. The client is the active partner, talking and reflecting, whereas the therapist holds the dynamic space, listens and receives, gently encouraging the emerging process in the client.

In this experiential and interactive workshop we will introduce you to the skills needed in the Biodynamic Rooted Talking method. You will practice these embodied, straightforward and effective techniques, which will be of practical use in your professional as well as your private life.
This workshop is suitable for counsellors and psychotherapists, complementary therapists, health and social care workers, teachers, parents or anyone who would like to improve their communications skills in a professional or social/private setting.​
Embodied Listening Skills
The Biodynamic Body Psychotherapy Approach
Hartmut Wuebbeler & Shlomit Eliashar
Sunday 14 February 2016 • 10 am – 5.30 pm • £50
HNCC, 25 Bertram Street, London N19 5DQ
Event Booking and Refund Policy​
Booking a place
Places will be allocated to participants once payment of the fee has been received. Participants will receive confirmation of their booking by email, usually within two weeks of the fee having been received or sooner if booked online. If participants do not receive confirmation they need to contact the Centre for Biodynamic Psychotherapy Administrator at as soon as possible.
Cancelling a place booked on a workshop
The fee for workshops is non-refundable. If a participant booked onto a workshop is unable to attend, someone else can attend in his or her place. If numbers have been restricted there may already be a waiting list of people wanting a place. Please check with the administrator.
Transferring a booking
The responsibility for transferring a cancelled booking for any event lies with the person wishing to cancel. Anyone wishing to arrange a substitution should let the workshop coordinator or CBP administrator know, so that we do not charge twice for the same place.
​
The London School of Biodynamic Body-Psychotherapy is a member of the UKCP.
A CPD certificate will be supplied.
​
Hartmut Wuebbeler
I am an UKCP registered Biodynamic Body Psychotherapists & Supervisor. I am an independent trainer and workshop facilitator, and from 2009-2014 was a Course Co-ordinator and Training Board member at The London School of Biodynamic Psychotherapy (LSBP). I have been working in private practice in Central London for over 18 years, and am a supervisor for Kids Company, the charity founded by Camila Batmanghelidjh.
My original professional background is as a research biologist and I have trained in a range of complementary therapies, including Holistic Massage, Aromatherapy, Radionics, Reiki and other Healing approaches. In the nineties I trained in Biodynamic Massage and Biodynamic Psychotherapy with Gerda Boyesen at the Gerda Boyesen Centre, London.
Since 2006 I have been a tutor and workshop facilitator at the College of Psychic Studies in London, teaching development classes at Foundation, Intermediate and Advanced levels. Previously I taught at the Spiritualist Association of Great Britain (SAGB).
I have taught Energy Work and Self-Care to a wide range of professionals, including at Confer and EABP international conferences, as well as to the general public, for over twelve years.
Currently I am the Chair of the Association of Biodynamic Massage Therapists.
Dipl.-Biol. (Germany), M.Sc., D.I.C., MTI,
​
Shlomit Eliashar
Shlomit is a UKCP registered Body Psychotherapist with an interest in relational approach. She draws on her experience of other therapeutic modalities such as mindfulness, imagery, brief therapy, trauma work, breath and energy work to create a unique compassionate, embodied approach. She enjoys practicing privately in North London and at Mind Hertfordshire and was a course coordinator at LSBP.
Being a qualified school teacher (B.Ed.), Shlomit interweaves her love for teaching and for wellbeing as a trainer and workshops facilitator. As a mother of two who was challenged by prenatal and post-natal experience, she went on to qualify as a Baby Massage teacher, and created a unique, attuned approach to promote Baby-Mother bonding, in groups and privately.
Shlomit is a family mediator, offering a sensitive approach to resolve conflicts in families.​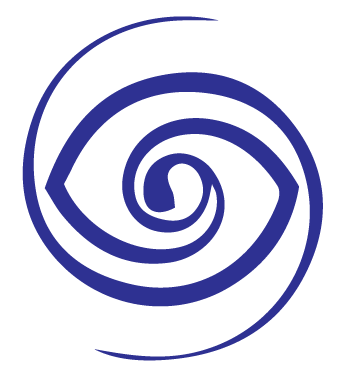 Centre for Biodynamic Body Psychotherapy​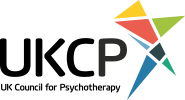 Centre for Biodynamic
Body Psychotherapy​