This workshop focuses on one of the most central, fascinating and dynamic parts of the human body, the pelvic area. In Body Psychotherapy and in Biodynamic Psychotherapy in particular the pelvis has great importance. The issues connected with the pelvis are central to our emotional and physical health and quality of life.
Power, desire, sexuality, aggression, fear, pleasure and vitality are connected to the pelvic segment. It is a place for major conflicts like between sexuality and love, control and surrender, fear and pleasure. Physically it houses important organs such as womb, sexual organs, kidneys and intestines, which are of special interest to the Biodynamic Psychotherapy. It is a pivotal area for physical movement, energy movement and emotional movement.
There are more psychosomatic conditions, illness and physical challenges in the pelvis area then most other segments of the body, from irritable bowel syndrome, fertility issues and low back pain to name a few.
In this experiential one day professional workshop in a safe and supportive environment we will use different techniques from Biodynamic Psychotherapy including touch and dynamic processes to, explore, learn and deepen our connection and versatility in working with the pelvic segment and to enrich our professional skills and enhance one's personal life.
​
FROM IMPULSE TO CREATIVE EXPRESSION
The Dynamics of the Pelvis
Anat Ben-Israel
An experiential workshop for psychotherapists.
Tuesday 15 May 2018 • 10 am – 6.00 pm • £50
HNCC, 25 Bertram Street, London N19 5DQ
Event Booking and Refund Policy​
Booking a place
Places will be allocated to participants once payment of the fee has been received. Participants will receive confirmation of their booking by email, usually within two weeks of the fee having been received or sooner if booked online. If participants do not receive confirmation they need to contact the Centre for Biodynamic Psychotherapy Administrator at as soon as possible.
Cancelling a place booked on a workshop
The fee for workshops is non-refundable. If a participant booked onto a workshop is unable to attend, someone else can attend in his or her place. If numbers have been restricted there may already be a waiting list of people wanting a place. Please check with the administrator.
Transferring a booking
The responsibility for transferring a cancelled booking for any event lies with the person wishing to cancel. Anyone wishing to arrange a substitution should let the workshop coordinator or CBP administrator know, so that we do not charge twice for the same place.
​
The London School of Biodynamic Body-Psychotherapy is a member of the UKCP.
A CPD certificate will be supplied.
​
Anat Ben Israel received her diploma in Biodynamic Psychotherapy in1987 from the Gerda Boyesen International Institute, London, England. After graduation in 1987 she became a faculty member and an associate of The Gerda Boyesen Institute, London and of the Gerda Boyesen International Institute.In the early nineties Anat Ben-Israel and Wolfgang Gerards (Biodynamic Psychotherapist and teacher) created their own school, with Gerda Boyesen's blessing. "Biodynamic Education of America" is based in Washington State, USA.She teaches at the LSBP (London School for Biodynamic Psychotherapy) as well as in the USA and Israel. Ms. Ben-Israel taught as a senior guest teacher at IPSB College, San Diego CA (International Professional School of Bodywork) and at Reidman College, Israel. She has a private practice and is a trainer, supervisor and lecturer.​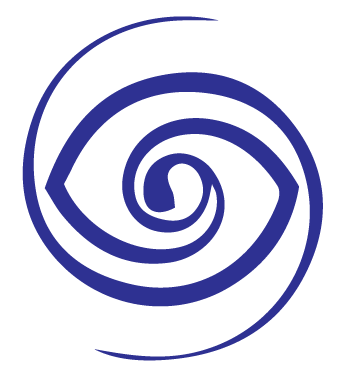 Centre for Biodynamic Body Psychotherapy​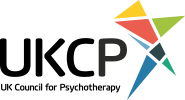 Centre for Biodynamic
Body Psychotherapy​