LSBP professional training includes the following components:
1. On-going personal biodynamic psychotherapy
The students' personal development is the fundamental element in their training. Individual Biodynamic Psychotherapy throughout the training is therefore the most basic learning tool. A student is required to be in weekly therapy with an LSBP-approved therapist for a minimum of 40 hours per year until qualification.
2. Clinical practice under close supervision
Students are expected to begin giving psychotherapy to "training clients" in their third or fourth year. This includes long-term work with two training clients. Supervision for these training clients will initially be one supervision hour for each client session given, gradually reducing as therapy proceeds. Supervision will help to fine-tune the student's therapeutic ability and acumen. In year 4, the Friday workshop will be devoted to supervision and students will present case reports of their work for discussion and theoretical underpinning. The LSBP Diploma requires a total of 450 hours closely supervised psychotherapy practice. Some may accomplish this within two years of completing the workshop programme. Those who start their client work later or who work with fewer clients will take longer. Students are also required to work at the Mental Health Placement for at least 20 days.
3. The workshop programme
Year 1 (the foundation year) of the workshop programme consists of the Anatomy, Physiology and Pathophysiology course in addition to Basic Biodynamic Massage and basic principles and skills in Biodynamic Psychotherapy and some group and personal process work.
All years usually include 11 three-day workshops (usually Friday-Sunday) in North London and a week-long intensive/residential workshop (ie. a total of 39 training days per year).
4. Academic studies
The students' handbook includes a reading list for each year. Students write two papers a year, which will include reflection on their own personal development and clinical work, in light of the theory studied. For the diploma, students will write two major case studies.
5. Greenhouse (Advanced Training) Programme
The Greenhouse Programme is open to trainee psychotherapists who have attended the LSBP 4 Year Workshop Training Programme and wish to continue working towards the LSBP Diploma qualification.
Trainees must complete all the academic and clinical prerequisites for the LSBP Diploma Assessment and must complete at least 36 hours of Continuing Professional Development (CPD) activity per year during their time in the Greenhouse (normally a maximum of 5 years).
Curriculum overview
The course aims to develop in students a felt sense of the biodynamic principles and theories. The programme starts with basic biodynamic theory and the practical teaching of the Biodynamic massage aspect of Biodynamic Psychotherapy. The various forms of Biodynamic Massage each have their specific purpose, and can evoke emotions, dreams, memories as well as physiological reactions. Next come the principles and practice of 'Rooted Talking', which combines bodily awareness with verbal therapy. Later this extends into working with the client on the mattress – Biodynamic Vegetotherapy -which is more conducive to deep self- exploration and bodily expression. Afterward working with the client using all spectrum of postures and movement like: sitting, standing, walking and more conduct to deep self discoveries.
Students are taught the clinical skills to assess for each client the most appropriate way to work in the session. The aim is that the students' biodynamic knowledge and understanding becomes both felt and embodied, as well as cognitively understood. By Year II students are expected to be working professionally, initially with biodynamic massage and eventually also with psychotherapy training clients.
THE PRACTICAL AND/OR EXPERIENTIAL ELEMENTS PREDOMINATE THROUGHOUT THE 4-YEAR WORKSHOP PROGRAMME - overview
Year I - foundation year
The Foundation Year of the course is centered on Biodynamic Massage and embodiment, which is taught from the perspective of Biodynamic Psychotherapy. It has a focus on non- verbal attunement using energy work, massage, the importance of emotional and physiological regulation and understanding the psychosomatic implication of touch. Modules in Anatomy and Physiology are taught and the" body in therapy", alongside therapeutic presence, embodiment, the ethics of touch, listening skills (rooted talking), the therapeutic alliance and the reparative therapeutic relationship are explored in the workshops. The student gains an embodied understanding of psychotherapeutic processes (from intake to ending processes) using Biodynamic Massage through two short case studies.
Year II
In the second year the student develops understanding of additional psychotherapeutic methods. Integrating Biodynamic Massage with vegetotherapy and psychodynamic & humanistic and integrative psychotherapeutic skills . The psychotherapeutic aspect of the biodynamic approach is widened and deepened and further aspects of biodynamic theories are introduced. Methods of approaching the body without touch are introduced alongside the concepts of the therapeutic presence, the impulse from within, sensations, vocal, verbal and physical expression – are presented, experienced and practiced. Deepening understanding of the reparative/developmentally needed therapeutic relationship, person to person therapeutic relationship and transpersonal therapeutic relationship beyond the defence mechanisms are explored in the workshops. Research and the psychobiology modules are introduced in integrative manner.
Year III
Seeks to integrate the study of other theories of human development to the core biodynamic model. Attachment styles, Object Relations, Art in body-psychotherapy, Gestalt, mindfulness, developments in neuro-science and other modalities are further explored or introduced. Theory is introduced as experientially as possible. Transferential /countertransferential relationships, projection and intersubjectivity are explored as on-going themes Group supervision is stepped-up to provide students with support in their role as trainee psychotherapists. Research methodologies in psychotherapy are learned and a simple research project applied. The research module is also especially oriented to elicit self reflection and critical attitude on the student's own approach, its ontology, epistemology and methods. This is put in context to other approaches, to research literature, current neuroscience psychobiology and trauma work.
Year IV
The experiential clinical work inside of the workshop, is by 'Triangle work', in which students work together and change positions between client, therapist and observer as major method of experiencing the psychotherapeutic process. The goal of this year will be to become a professional Biodynamic Psychotherapist who has mastered the capacity for independent well being. This means that the training in Year IV will provide consolidation of the knowledge, support integration in the evolving embodied psychotherapist between the psycho, soma and spirit as well as integration between different Biodynamic methods and other Humanistic and Psychodynamic approaches. The training will encourage the student to develop their own personal style and find their own position and specialties (e.g. trauma, addiction, eating disorder etc). The training will provide the student with tools (e.g. supervision support, academic support etc.) to re-orient themselves toward the external world and develop compassionate reflexive practice to support the healing processes in their clients. The students will present seminars and will be encouraged to facilitate the group. In this year they will also deepen their understanding of psycho-pathology, neuroscience, psychobiology, different facets of the psychotherapeutic relationships research and trauma work.
Advanced Programme
Once you have satisfactorily completed the workshop programme you can move into the Greenhouse (advanced programme). The Greenhouse is compulsory if you want to gain your UKCP registration through LSBP.
The programme is designed as support while you work towards your UKCP registration, and if not yet achieved, the LSBP Diploma.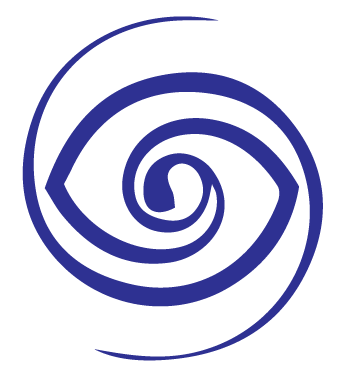 Centre for Biodynamic Body Psychotherapy​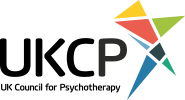 Centre for Biodynamic
Body Psychotherapy​