This workshop is designed to give you an experience of the richness, subtlety and effectiveness of Biodynamic Massage. The workshop will be 'hands-on', giving and receiving Biodynamic massage techniques. It will include Biodynamic Body psychotherapy theory. Biodynamic Massage is part of the Biodynamic psychotherapeutic approach.
In the workshop you will learn how:
Biodynamic Massage can help with different needs, such as physical pains, stress and anxiety relief, grounding and restoring emotional well-being
to have a better connection with yourself
to connect in a deeply attuned way through touch
the second brain, i.e. the intestines, interact with our emotions and psyche (psycho-peristalsis)
to support self-regulation by working with the Autonomic Nervous System
This workshop is open to lay people new to massage or therapy, as well as to professionals - nurses, holistic body-workers, counsellors and psychotherapists - who want to incorporate basic Biodynamic principles and techniques into their work and daily life.
We will mainly work in pairs in a safe and secure environment.
LSBP takes people's safety very seriously. We have extra cleaning procedures, wipeable surfaces and an air purifying machine.We follow Covid protocols according to Government guidelines. Negative lateral flow tests results are required two days before the workshop and before the start of each day.
Please wear comfortable clothing.
Registration details link: https://www.tickettailor.com/events/lsbp/604246
Registration will close on the 24th of November to allow for the Covid protocol.
Biodynamic Massage is taught to Certificate level in the first year of the UKCP recognised LSBP Diploma Training in Biodynamic Psychotherapy. The next LSBP Diploma course will be starting in January 2022. Some places are still available.
CPD certificates for 12 hours will be provided.
For participants who subsequently apply and are accepted to the Diploma Course a discount towards their first year fee will apply.
What is Biodynamic Massage?
Biodynamic Massage works with physical, physiological, emotional and psychological levels. The aim is to release muscular restrictions, stimulate energetic flow, enhance the breath and emotional expression and support a greater sense of independent wellbeing. Our essence and qualities, our past and present experiences and emotions, are alive in our bodies. They all can be reached through touch.
Biodynamic Massage works with the Autonomic Nervous System. Gerda Boyesen, the founder of Biodynamic Psychotherapy, discovered the role of the intestines in digesting stress, i.e. 'psycho- peristalsis'. (We will listen and learn how these tummy rumblings (psycho-peristalsis) can be used as biofeedback to guide the massage session. Our bodies are able to process and regulate emotional and physical stress.
Biodynamic Massage is often used within Biodynamic Body-Psychotherapy but it can also be used as a treatment in its own right. We use different techniques and levels of touch to suit each person's needs and body type. Biodynamic Massage can help restore well-being and vitality, support at times of stress, bring inner balance and serenity, as well as help to alleviate physical symptoms.
Workshop Facilitators
Carlien van Heel is a Biodynamic psychotherapist, supervisor and teacher at the London School of Biodynamic Psychotherapy. Teaching, giving and receiving Biodynamic Massage, for over thirty years, remains one of her great passions.
Jonathan Dicker is a Biodynamic psychotherapist. He has many years of experience as a teaching assistant within the LSBP Diploma Training. He finds Biodynamic Massage an invaluable and rewarding tool within his practice.
BIODYNAMIC MASSAGE WORKSHOP
Two day workshop
Carlien Van Heel
Jonathan Dicker
Saturday & Sunday 27th & 28th November • 10.00 am – 5.30pm • £150 •
Event Booking and Refund Policy​
Booking a place
Places will be allocated to participants once payment of the fee has been received. Participants will receive confirmation of their booking by email, usually within two weeks of the fee having been received or sooner if booked online. If participants do not receive confirmation they need to contact the Centre for Biodynamic Psychotherapy Administrator at as soon as possible.
Cancelling a place booked on a workshop
The fee for workshops is non-refundable. If a participant booked onto a workshop is unable to attend, someone else can attend in his or her place. If numbers have been restricted there may already be a waiting list of people wanting a place. Please check with the administrator.
Transferring a booking
The responsibility for transferring a cancelled booking for any event lies with the person wishing to cancel. Anyone wishing to arrange a substitution should let the workshop coordinator or CBP administrator know, so that we do not charge twice for the same place.
​
The London School of Biodynamic Body-Psychotherapy is a member of the UKCP.
A CPD certificate will be supplied.
​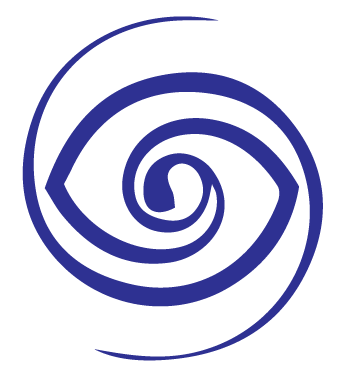 Centre for Biodynamic Body Psychotherapy​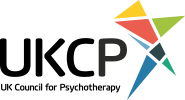 Centre for Biodynamic
Body Psychotherapy​