Admission to the Diploma Training in Biodynamic Body-Psychotherapy:
To enter the Diploma Course students usually have a relevant university degree or a professional qualification in the helping professions. However, others should not be discouraged from applying, as their life and work experience may be seen as adequate qualification for entering the course.
We are looking for people with an inquiring and open attitude and with some experience of self-development. Care is taken to see that candidates have the emotional balance, maturity, flexibility and resilience to benefit from the course, as well as the capacity to work at a post-graduate academic level. Criteria for acceptance onto the LSBP Diploma training in Biodynamic PsychotherapyLSBP accepts people for interview, independent of their gender, religion, sexual orientation, racial or cultural background, and the details of their history.
It is the capacity of the applicant to be able to communicate, to reflect and to show insight during the interview which will be the most important assessment criteria.
The applicant needs to show that he or she is able to discuss difficult issues from their past.
The applicant's capacity to fulfil the financial commitment for the training and personal therapy will be assessed.
The applicant should have sufficient knowledge of the English language, or a willingness to do some training as condition for acceptance.
Regarding mental health issues, the applicant must respond truthfully to the relevant questions. If necessary we must be able to contact the GP or the psychiatrist in case the applicant is physically ill or is seeing a psychiatrist.
Any false information on the application could lead to changes to the status of being a student with LSBP
2022 Course fee is £4,800 per annum
Deposit of £600 payable on acceptance of a place
Balance due by 1st September, or by monthly or quarterly installments
An administrative charge of £15 will be added to all installment payments
Trainers
We have a pool of very experienced in-house and visiting trainers from a rich variety of international backgrounds, many of whom originally came to London to train with Gerda Boyesen.
Massage Certification
If you wish, you can take the assessment for the massage certificate and, on condition you pass, you will then be able to start taking paying clients as a Biodynamic Massage practitioner, which will enable you to support further training financially, and will also provide you with a pool of clients who may wish to become your psychotherapy clients in the future.
These different Biodynamic Massage techniques and levels of touch are designed to meet people's very different needs. While learning, you will also have a great time receiving these very special massages.
Passing the massage assessment entitles you to join the Association of Biodynamic Massage Therapists as a full member ABMT (Association for Biodynamic Massage Therapists) is a member organisation of the GCMT (General Council for Massage Therapies); and through them the Complementary & Natural Healthcare Council (CNHC), registration with whom can be a prerequisite to working within the NHS.
Equality and diversity
LSBP is committed to equality of opportunity and diversity in all its forms; it is essential that equality of opportunity and the absence of unfair discrimination are at the core of all the School's activities.
LSBP will not unfairly discriminate in the recruitment or general treatment of staff or trainees on the basis of race, colour, ethnicity, ethnic origin, national origin, gender, marital status, disability, religion or belief, sexual orientation, age or any other factor.
Equality and diversity are integral components of your training and will be embedded in all the materials you will be studying. More specifically it will provide a practical approach to dealing with issues such as stereotyping, prejudice, racism and sexism by ensuring a better understanding (among other things) of;
· The varying groups within Diversity
· Diversity and Equality awareness
· Government Legislation and Policy
· Challenged stereotypes
· Current approach to equality, diversity, positive working environment and rights and responsibilities as a practitioner and member of a professional psychotherapy community of practice
A programme of workshops for students with specific Equality and Diversity topics provides a practical approach to exploring and engaging with sensitive issues and prejudices, and creates effective professional practice.
(LSBP has adopted UKCP's Diversity and Equalities Statement) and is in the process of developing its own Equality, Diversity and Inclusivity Policy.
Accreditation of Prior Learning
Recognising Your Learning: APL Policy (Accreditation of Prior Learning and Accreditation of Prior Experiential Learning)
INTRODUCTION
· An undergraduate degree
· A relevant professional training
· An independent assessment
· Accreditation of Prior Experiential Learning (APEL)
· Accreditation of Prior Certificated Learning (APCL)
London School for Biodynamic Psychotherapy would like to give you credit for your previous experience wherever possible to enable you to enter the training. LSBP has methods and regulations for the processing of Accreditation of Prior Learning (APL), Assessment of Prior Experiential Learning (APEL), Accreditation of Prior Certificated Learning (APCL) and Credit Accumulation Transfer System (CATS) claims where relevant. There are two types of experience that can be accredited. Certificated Learning is where you have taken a course and been assessed and have a documented qualification. The other type of learning is gained by experience (Experiential Learning) and for this you will need evidence from your experience. In both cases staff will have to assess whether you have completed the Learning Outcomes of the module that you want to have accreditation for. The process of APL (Accreditation of Prior Learning) which is described in this handbook describes the system you will go through to accredit your previous learning.
EXEMPTION FROM PARTICULAR MODULES OR ESSAYS: Students who provide written evidence that they have satisfactorily completed elements of biodynamic training at another biodynamic school may have this prior learning accredited, so that their training time at LSBP is appropriately reduced.
Occasionally students from a non-biodynamic training are excused from one particular element in the LSBP training (such as the anatomy and physiology course for example), if they can show written evidence of having satisfactorily covered the subject. It is however unusual for such a student to be granted exemption from a whole year of the workshop programme. This is because it generally takes the full training time to develop the deeply embodied understanding of the biodynamic approach, which we consider necessary in a biodynamic psychotherapist.
Description of the Activity.
Members of staff are matching the learning outcomes of modules against the certificated or course-work learning of outside courses at a similar level, or against experience. Staff will be familiar with the learning outcomes of the appropriate modules, and with the descriptions of the level of the experience and the course.
The characteristics of the QAA (Quality Assurance Agency) descriptors will be applied to the level of work or course to see if the level is applicable. You can leave this untouched if you want to and just listen to the staff description of what is needed.
The learning outcomes of the module will be considered to see if the course you took or your prior experience substantially covers them.
The formalities of the process are described in the next sections, but briefly it is important to note that the onus falls on you as the student to start the ball rolling. If you feel that your prior learning whether through qualifications or experience equates with a module of study you wish to undertake you must contact your the head of the Training Board and LSBP Administrator ASAP. They will put you in touch with a relevant academic member of staff to discuss your claim. Academic staff will advise you whether your claim is valid and make recommendations with regard to your claim on the grounds of level and learning outcomes.
​
Application and Interview - £100​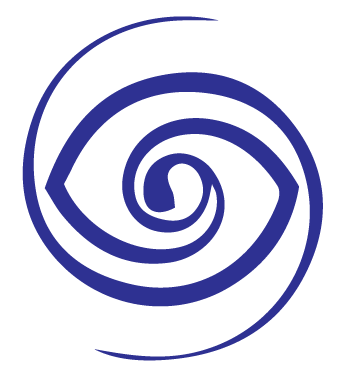 Centre for Biodynamic Body Psychotherapy​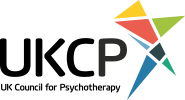 Centre for Biodynamic
Body Psychotherapy​